Library Diversity, Equity, and Inclusion
The Sherratt Library is committed to providing an inclusive and welcoming space for the Southern Utah University community. We also make information access free, open, and equitable for all of our patrons.
DEI projects
Open Educational Resources (OER)
We're removing financial barriers to success by leading SUU's OER efforts.
Inclusive collections
We're creating collections that promote diverse voices, authors, and viewpoints.
Events and engagement
We're introducing our patrons to people with different backgrounds and perspectives than their own.
Digital accessibility
We're making our digital resources equitable and accessible for all users, regardless of ability.
Our commitment
We promote access to information for all communities on campus, in Cedar City, and across Southern Utah.
We honor, preserve, and respect cultural artifacts from local indigenous communities in our Special Collections.
We teach library courses that address service needs for diverse users.
We remove financial access barriers for students, faculty, and staff through Interlibrary Loan, textbook and technology lending, and Open Educational Resources.
We highlight a diversity of voices, perspectives, and works on the local, regional, and national level.
Diversity Alliance
The Sherratt Library is a proud member of the Association of College and Research Libraries (ACRL) Diversity Alliance,a program dedicated to increasing diversity and equitable employment experiences in academic libraries. 
Tomorrow's librarians
We prepare future school librarians to positively impact student achievement. These future librarians will:
foster inclusive learning environments that acknowledge diverse learning, mental, and physical abilities

provide access to materials that meet diverse needs

model cultural competence and inclusivity in their communities
Inclusive teaching resources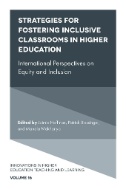 Strategies for fostering inclusive classrooms in higher education : international perspectives on equity and inclusion
Jaimie Hoffman, Patrick Blessinger, Mandla Makhanya
Critical pedagogy
Working in class : recognizing how social class shapes our academic work
Allison L. Hurst and Sandi Kawecka Nenga
Financial equity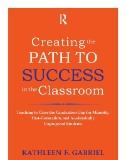 Creating the path to success in the classroom : teaching to close the graduation gap for minority, first-generation, and academically unprepared students
Kathleen F. Gabriel ; foreword by Stephen Carroll
Evidence-based practices
Inclusive environments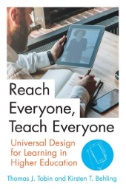 Reach everyone, teach everyone : Universal Design for Learning in higher education
Thomas J. Tobin and Kirsten T. Behling
Universal design
Accessibility
The SAGE handbook of inclusion and diversity in education
Matthew J. Schuelka, Christopher J. Johnstone, Gary Thomas, & Alfredo J. Artiles
Critical pedagogy